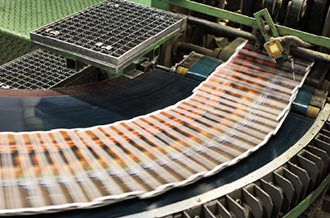 TRADITIONAL PRINT ADS
In a hurry, the patron pulls the paper from the newspaper rack, hoping to be on their way to their daily grind, only to be stopped momentarily by the sticky note stuck on the front page. It's a question that maybe they've never considered. Where will I go when I die?
Perhaps you too, have never pondered or resolved this question in your heart. There is great news, the God that created this universe is waiting to give you the assurance that you desire and open the door to an abundant life in Christ. If you would like to know more, read His Message.
After one publication, a gentleman drove downtown to the newspaper office and approached the receptionist asking who placed the ad. She did not know and could not relay the information to him. As he turned to leave, he simply said, "Please be sure to tell them that an old man said thanks!"
Our goal is to utilize every method available to share the good news. Newspaper, magazine, and periodical print outlets open the doors to reach the masses.